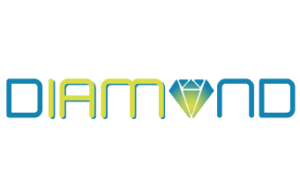 DIAMOND (Delivering the next generation of open Integrated Assessment MOdels for Net-zero, sustainable Development) to contribute to the development of the next generation of IAMs, for effective climate policy support; by the end of the project, six new or enhanced IAMs will be fully open and sufficiently equipped to scientifically underpin and support an accelerated transition towards circular, resilient, desirable and sustainable climate neutrality. DIAMOND will update, upgrade, and fully open six Integrated Assessment Models (IAMs) that are emblematic in scientific and policy processes, improving their sectoral and technological detail, spatiotemporal resolution, and geographic granularity.
It will further enhance modelling capacity to assess the feasibility and desirability of Paris-compliant mitigation pathways, their interplay with adaptation, circular economy, and other sustainable development goals (SDGs), their distributional and equity effects, and their resilience to extremes, as well as robust risk management and investment strategies. This will be done via integration of tools and insights from psychology, finance research, behavioural and labour economics, operational research, and physical science. The project will develop a transdisciplinary scientific approach to legitimise the implementation process and co-create research questions that stretch the frontiers of climate science, as well as establish vibrant communities of practice to transparently open model enhancements and to develop capacities, thereby lowering the entrance barriers to the established IAM community.
*This project has received funding from the European Union's Horizon Europe Reasearch and Innovation Programme.
Results
DIAMOND sets out to:
further enhance the capabilities of IAMs to assess the trade-offs and co-benefits of a transition to climate neutrality with other SDGs;
produce iteratively updated, upgraded, open-source versions of six leading IAMs;
enable the systematic evaluation of interactions among climate change mitigation, adaptation, risks, physical impacts;
validate the capacity of the enhanced IAMs to support climate and other development policies and COVID19 recovery efforts at multi-level aspects;
transparently open all modelling enhancements to the wider modelling community;
develop a transdisciplinary scientific approach to co-create the research questions, legitimise the implementation process and model development, and optimise the communication of project results.
ISINNOVA's role
Leader of the Co-design approach
Establishment and management of a co-creation mechanism that drives all model developments as well as scenario exercises in the project. This mechanism, actively placing actors from all relevant stakeholder groups (scientists, policymakers, industries, citizens) at the heart of the project, helps form mutual understanding toward co-producing and therefore co-owning models and knowledge.
ISINNOVA is responsible for:

Developing

 an innovative 

stakeholder engagement plan

​




Mapping r

elevant

 stakeholders and setting up the 

engagement plan, selecting key actors

from the intertwined policy-science agendas for 

climate action.

Conducting strategic foresight activities with stakeholders ​
Modelers, climate stakeholders and decision-

makers will be invited to a series of online 

events to (

i

) co-define requirements for IAM 

improvement that address stakeholders' 

concerns, (ii) discuss and validate reference 

scenarios, (iii) envision and assess 

alternative/desirable policy scenarios. 

Animating valued-based and practice driven foresight with citizens​
Groups of citizens will be invited to: (i) define socially acceptable and preferable practices to simulate in the IAMs, (ii) evaluate whether reference scenarios fit with their perceptions, needs and desires, (iii) envision actionable practices and behavioural shifts towards more sustainable scenarios.
Partners
ICCS – INSTITUTE OF COMMUNICATION AND COMPUTER SYSTEMS (Project Coordinator) |BC3 – ASOCIACION BASQUE CENTRE FOR CLIMATE CHANGE |CESAR – CENTRE OF ECONOMIC SCENARIO ANALYSIS AND RESEARCH |CICERO SENTER FOR KLIMAFORSKNING |CYI – THE CYPRUS INSTITUTE| E4SMA |HOLISTIC |UNIVERSIDAD PONTIFICIA COMILLAS |ISINNOVA |SEURECO | UNIVERSITEIT MAASTRICHT |ESMIA |THE UNIVERSITY OF MARYLAND |ECOLE POLYTECHNIQUE FEDERALE DE LAUSANNE |ETH – EIDGENOESSISCHE TECHNISCHE HOCHSCHULE ZUERICH |UNIBAS – UNIVERSITAT BASEL |IMPERIAL COLLEGE LONDON | UNIVERSITY OF OXFORD |UNIVERSITY COLLEGE LONDON (UCL)
Contact

Project website