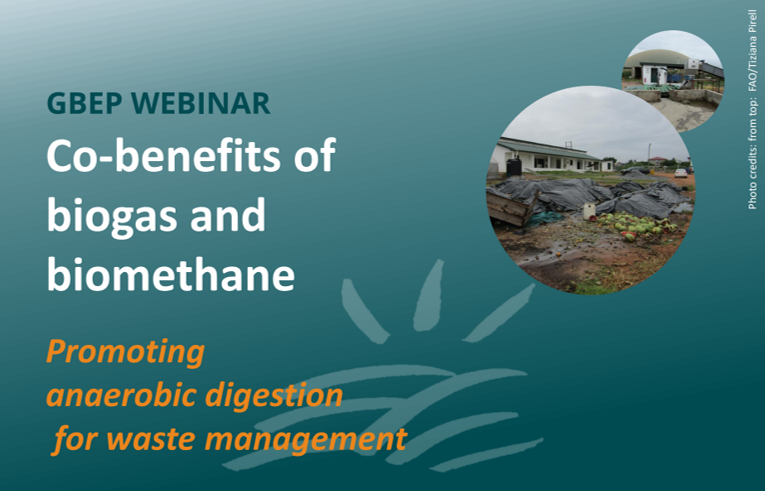 GBEP's webinar exploring the co-benefits of biogas and biomethane sheds light on the potential implications for biowaste disposal and points to the need for enabling policy frameworks
Among the multiple advantages of biomethane production for energy transition and for the reduction of our dependency on fossil fuels is its employment as a strategy for a 'regenerative', environmentally friendly, waste disposal.
As part of the Global Bioenergy Partnership (GBEP) webinar series on the co-benefits of biogas and biomethane,  biogas technology specialists and policy experts came together to discuss the promotion of anaerobic digestion for waste management (find the webinar recording here – 16 May 2023).
Waste management is both a major global challenge and an excellent opportunity. A wise and forward-looking management and disposal of waste can be an asset to the planet. Among the biological treatments available to process waste is anaerobic digestion. This process involves using microorganisms to break down organic waste such as food waste, agricultural residues, and sewage sludge to produce biogas for energy generation and/or compost for soil improvement (biodigestate). Anaerobic digestion plays a crucial role in the production of both biogas and biomethane. It offers a sustainable solution for organic waste management while simultaneously generating renewable energy through the production of biogas and biomethane that can be used for various applications, including heat and electricity generation, biofuel for transport, and directly injected in the natural gas grid in the biomethane case.
Promoting anaerobic digestion for waste management offers the chance to minimise waste volumes while also valorizing them and using the energy produced by their disposal.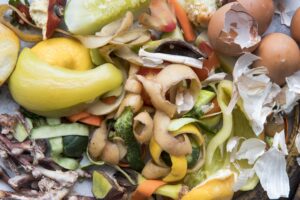 All speakers, introduced and moderated by GBEP Secretariat representatives Constance Miller (FAO) and Tiziana Pirelli (FAO), agreed on how promoting anaerobic digestion methodologies must translate into the development of policies supporting the installation of biogas plants and boosting research in new biogas and biomethane production technologies. As noted by Tiziana Pirelli "Policies and technologies go hand in hand and it's important to 'push' the policies but at the same time also promote the research and development for new technologies in the field of biomethane production".
Lucile Server (EBA Policy Officer) opened the discussion with an overview, at European level, of the current trend in biogas and biomethane production and the expected outputs in the future, with specific attention to the use of biowaste, industrial waste and sewage sludge feedstock.
Key figures show how 18.4 bcm of combined biomethane and biogas are being produced in Europe today, with a clear trend pointing to the growth of biomethane production over biogas (+20% increase in production of biomethane between 2020 and 2021). The steady growth of biomethane production and the continued search for innovative pathways to maximise its production, might even lead to exceeding the target number of 35 bcm of biomethane production by 2030 set by the REPowerEU Plan and potentially reaching 41 bcm!
Speaking of waste management, what is even more significant is the type of feedstock powering future biomethane production: up to 16% of total EU biomethane production could come from waste in 2030 (9% from industrial wastewater, 5% from biowaste and 2% from sewage sludge). Also, biomethane plants use relatively more biowaste and industrial waste than biogas plants due to the higher potential of the latter newly installed plants to valorise the digestion of biowaste and industrial waste.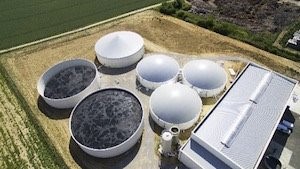 One of these promising innovative technologies is being piloted in France. Geoffrey Karakachian (ENGIE – Lab Crigen) introduced the pilot technology being tested in the Eppeville plant located in Haut de France Region. This site is one of the five innovative technologies aiming to diversify the production base of biomethane being tested in the BIOMETHAVERSE project, co-funded by the EU. The Eppeville plant currently treats mostly agro-industrial residues using in-situ and ex-situ Electromethanogenesis (EMG), an innovative technology at the frontier between electrolysis and biological methanation, involving the use of electrodes inserted into the digestate (or in a given medium). Under voltage, the micro-organism activity within the biofilm attached to the electrodes is boosted and leads to higher biogas production.
For innovative technologies such as this one to reach markets and become gamechangers also for waste management, a coherent policy framework must be in place. To mobilise sustainable feedstocks, such as waste and wastewater, regulation will play a key role, along with policies to incentivise biogas production from waste.
Among the policies currently under discussion at EU level is a review of the Urban Wastewater Treatment Directive (dated 1991), which could introduce obligations tied to energy neutrality able to unlock sewage sludge potential and be a huge driver for implementing anaerobic digestion in Urban Wastewater Treatment (UWWT) plants. Also, a revision of the Waste Framework Directive (WFD) proposed by the European Commission and focusing on setting food waste reduction targets to increase the reuse and recycling of certain waste streams could be a potential driver to produce biogas from food waste.
Stefano Proietti (Senior Research at ISINNOVA and coordinator of the BIOMETHAVERSE project) also stressed the importance of policies enabling the growth of biomethane production, especially in terms of incentives: "In some respects, biomethane is still a niche market and needs a clear regulatory framework to become even more competitive in facing the long-standing fossil fuel industry."
In terms of policies, Proietti also shared his thoughts on the replicability of effective biogas/biomethane policies in different countries. Specifically, he presented some in-house tools developed by ISINNOVA to inspire and support decision-making, policy drafting and project development. Under the INSPIRE methodology umbrella are different tools based on the same mathematical approach (SITEE, MEETS and others under development) which can be applied depending on the topics (urban solutions, policy replication, technology transfer), scales and contexts being evaluated (cities, countries, etc.).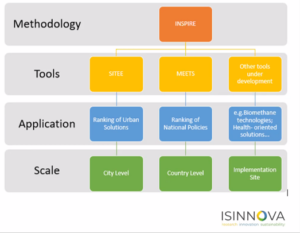 MEETS, for example, takes into account different policy and context variables, in certain dimensions such as market, effectiveness, ecosystem, time and side effects, to estimate the replication potential of policies in different local contexts. A versatile method that has already been used in EU-funded projects (i.e., RUGGEDISED, REGATRACE) to assess the overall replication potential of certain policies and solutions.
It involves, firstly, a policy evaluation activity based on ranking policies in each country, followed by a replication assessment with a quantitative approach for estimating the replication potential, expressed in percentage, that specific policies might have in different national/local contexts. Based on this methodology, a specific tool is under development, as part of the BIOMETHAVERSE project, to evaluate the replicability of the innovative biomethane production technologies tested in the project.
In Proietti's words: "These methodologies adopt multiple perspectives to help identify successful policies and solutions whilst highlighting which factors and specific features influence their local transferability".
Tiziana Pirelli's closing remarks have positive vibes: "Overall, the scenario is looking good because this webinar is proof that research and development initiatives in the field are going ahead and there is attention to how policies can better support, speed up and help replicate the advances in this sector".
One of the horizons is research towards making the best use of digestate for additional energy to boost a circular economic approach. "The valorisation of digestate during storage is being explored – hints Geoffrey Karakachian – in an effort to find ways to transform the digestate into a product and not just a waste".
The benefits coming from biomethane production keep multiplying…