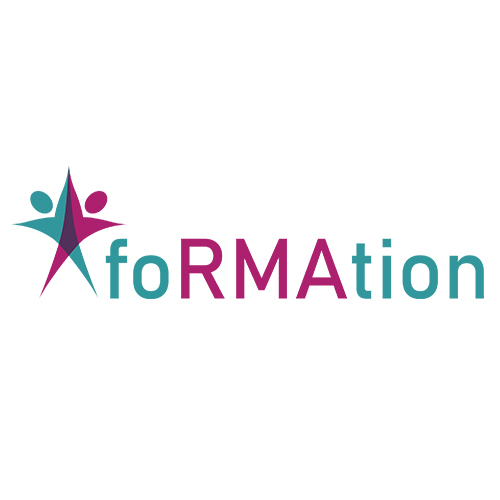 foRMAtion aims to support students in higher education as potential research managers and administrators (RMAs) by reinforcing their high-level & transversal skills needed for developing & managing excellent European research, innovation and educational projects. foRMAtion aims to fill in the gap between education and labour market needs and the serious shortage in RMA educational programmes, standardisation & certification.
*This project has received funding from the European Union's Erasmus+ programme under the registration number 2019-1-HU01-KA203-061233.
Results
Based on the identified needs foRMAtion seeks to achieve the following objectives:
1) Collecting and evaluating good practices in the field of RMA training from different EU countries;
2) Developing innovative tools, educational and training methods for the empowerment of potential RMAs among HEI students to acquire the necessary knowledge & skills (both soft & hard) as well as to support their career development;
3) Making the profession of research management and administration attractive and raising awareness on the importance of RMAs, contributing to the preparation and implementation of excellent European educational and research projects.
On the long-run foRMAtion will contribute to developing the course offers of involved HEIs, overcome the gap between labour market needs and education, grow the number of RMAs, thereby contributing to the professionalization & recognition of the profession. Policy recommendations channelled to stakeholders will enable the improvement of educational environment for potential RMAs & raise awareness on the importance of RMA in excellent research support across Europe.
ISINNOVA role
Lead the communication and dissemination activities;
Host blended mobility of students by providing mentorship;
Develop the online textbook and self-development tool;
Organise blended mobility of learners (summer school);
Organise the transnational meeting (Rome, September 2021), backed with another project event to promote and validate the foRMAtion blended learning platform and textbook.
Partners
HETFA (Hungary), Universitatea Sapientia Din Municipiul Cluj- Napoca (Romania), SPI-Sociedade Portuguesa De Inovacao (Portugal), APRE- Agenzia Per La Promozione Della Ricerca Europea (Italy), Universidade Nova De Lisboa (Portugal), Gozdarski Institut Slovenije (Slovenia), Budapesti Corvinus Egyetem (Hungary).
Contact
Project website