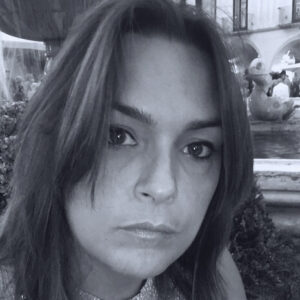 Executive Board Member
Senior Project Manager
Main area of expertise: Economics
Bachelor of Economics and Commerce (University of Salerno, Salerno)
Master of European Studies (Université Libre de Bruxelles, Brussels) 
PMP® 
"I believe in the importance of different countries and cultures working together to achieve a shared vision."
Loredana joined ISINNOVA in 2008.
Loredana is a PMP®-qualified Project Manager with extensive experience in executing complex research projects from conception to implementation. Loredana makes expert assessments on the possible impacts of sustainable urban mobility transport strategies, including making estimations on economic, environmental and social indicators.
Key H2020-funded research projects that Loredana has worked on include STOP, RARE2030, CIVITAS CATALIST, UrbaChina, I3U, and PASHMINA.
Loredana enjoys working towards shared visions with consortium partners, and ensuring that all team members are onboard, up-to-speed on their roles and motivated to bring the project to fruition. She believes that working with stakeholders across diverse nations provides unique opportunities for cultural enrichment.
Loredana is a professional sommelier, and enjoys having a glass of wine with her friends and colleagues.
Speaks: Italian, English, French