RUGGEDISED – Rotterdam, Umea and Glasgow: Generating Exemplar Districts In Sustainable Energy Deployment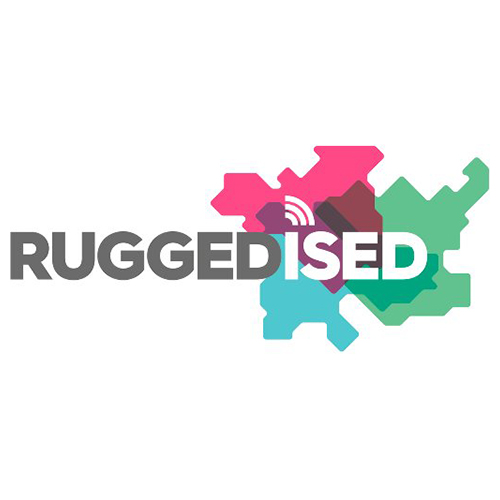 RUGGEDISED brings together forerunner cities in the transition towards a low-carbon and resource-efficient economy. As smart and sustainable cities they have chosen to become innovation leaders in providing smart solutions to significantly increase cities' overall energy and resource efficiency of building stock, energy systems, urban (e-)mobility and public space. Such actions should bring profound economic, social and environmental impacts for the cities, resulting in a better quality of life (including health and social cohesion), competitiveness, jobs and growth.
The lighthouse cities that will cooperate in the project are Rotterdam (the Netherlands), Glasgow (Scotland/United Kingdom) and Umeå (Sweden). The follower cities in RUGGEDISED are Brno (Czech Republic), Parma (Italy) and Gdansk (Poland). In addition to these, a Cities Interest Group have expressed their willingness to team up with the RUGGEDISED consortium.
The participating partners in RUGGEDISED have joined forces, based on the full understanding that the EU vision of a green digital economy is the cornerstone of an emerging third industrial revolution. For RUGGEDISED cities and their partners, the task is two-fold. First and foremost, it is their task to invest, together with citizens and businesses in ensuring that buildings and whole districts will undergo a transition towards the effective and efficient use of renewable energy technologies in thermal and electricity grids, supported by smart ICT solutions, to the benefit of the citizens and to tackle climate change issues.
Secondly, it is the task of RUGGEDISED cities and their partners to ensure that new possibilities to improve the quality of life of the citizens and to increase efficiency and productivity of the urban economy that arise from the unprecedented level of connectedness will contribute to economic growth. The participating partners in RUGGEDISED are convinced that it will be through the adequate exploitation of opportunities that arise from the integration of smart solutions in cities that economic growth will emerge and that lasting societal acceptance for smart cities will be established.
*This project has received funding from the European Union's Horizon 2020 programme under grant agreement number 731198.
The RUGGEDISED project will create urban spaces powered by secure, affordable and clean energy, smart electro-mobility, smart tools and services, and innovative solutions that showcase economic viability, in order to significantly increase cities' overall energy and resource efficiency. Particular focus will be on creating the right enabling frameworks for large-scale innovation at urban scale, including the development and testing of new business, financing and governance models that allow for quick replication at scale.
ISINNOVA role
ISINNOVA will lead the replication efforts of RUGGEDISED, guiding and supporting Brno, Gdansk and Parma in getting ready for smart solution replication by the end of the project. In addition, ISINNOVA will also seek to widen the smart city perspective of the follower cities by involving international cities in the knowledge share process.
In doing so, ISINNOVA will also participate in the innovation and forward-looking work packages of the project and will be responsible for assessing the effectiveness of the adopted replication framework.
Partners
ROT, UME, GCC, SP, ISINNOVA, AIT, TNO, ICL, EUR, UU, US, UB, BRNO, PARMA, GDANSK, BN, RET, ENE, KPN, Ahab, VCC, UEAB, UPAB, TS, SPEN, TCB, SIE, PIC, UNR, INF, FI, WG, Giwk, SI.
Contact
Project website