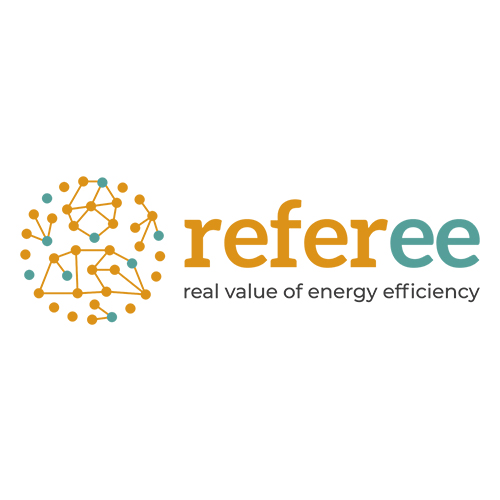 REFEREE, the "Real Value of Energy Efficiency", strongly advocates that energy efficiency measures will be key to delivering the European Green Deal, which sets the roadmap to making Europe the first climate-neutral continent by 2050.
REFEREE aims to make energy efficiency more appealing to policy makers and industrial stakeholders at all levels of governance by:
Delivering insightful and reliable information on the multiple benefits that energy efficiency measures can provide;
Offering a user-friendly tool to make this information immediately operational for decision makers and industrial stakeholders.
*This project has received funding from the European Union's Horizon 2020 research and innovation programme under grant agreement number 101000136.
Results
REFEREE will help households, businesses, financial institutions, policy makers and other relevant stakeholders to evaluate the multiple impacts of their energy efficiency choices.
The project will design and develop an integrated set of user-friendly analysis tools and a Policy Support System that will allow a better understanding of the real value of energy efficiency policies and their cost-effectiveness.
REFEREE aims to:
Analyse and quantify direct and indirect non-energy impacts of energy efficiency investments;
Investigate how to increase the cost effectiveness of energy efficiency investments;
Provide an easy-to-use tool that supports decision-makers and industrial stakeholders in evaluating the cost-effectiveness of their energy efficiency choices;
Investigate the extent to which the EU multi-level governance approach could facilitate the transition of energy efficiency interventions from "hidden fuel" to "first fuel".
ISINNOVA role
Project coordinator;
Support the initial state-of-art and scoping analysis to specify in detail the features, expected outputs and user interface characteristics of the tools to be developed;
Support in the participatory process to design the REFEREE tool.
Partners
ISINNOVA, Cambridge Econometrics, Mcrit, Center for the Study of Democracy, Jacques Delors Institute, A.U.M. Consult, European Environmental Bureau.
Contact
To follow the REFEREE discussion on its LinkedIn page, click here.
Project website