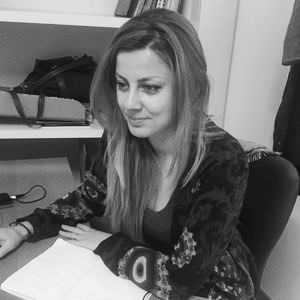 Executive Board Member
Researcher
Main area of expertise: Energy Studies
Bachelor of Energy Engineering (Sapienza University, Rome)
Master of Energy Engineering – Renewable Energy Sources (Sapienza University, Rome)
"I love numbers, looking for patterns and devising methodologies that can provide clarity and solutions."
Loriana joined ISINNOVA in 2012.
Loriana is a Researcher and Project Manager for a number of European projects in the fields of smart cities, energy efficiency, renewable energy sources, sustainable mobility, and integrated planning.
Loriana has longstanding experience in developing tools and methodologies that support city administrations and decision makers at national and EU level. In 2019, she built the SITEE methodology, which assesses the replication potential of urban solutions. First used on the TRANS URBAN EU CHINA project, this original methodology is expected to be broadly used in the future.
Loriana leads and coordinates replication activities for the RUGGEDISED smart cities project and manages evaluation activities for REGATRACE, which focuses on biomethane. She has lent her expertise to numerous projects on biofuels, notably H2020 projects BIOMASTER and BIOSURF.
Loriana enjoys the challenge of bringing order to disparate data and creating methodologies. She takes great motivation from meeting with colleagues and project partners in different parts of the world.
Speaks: Italian, English