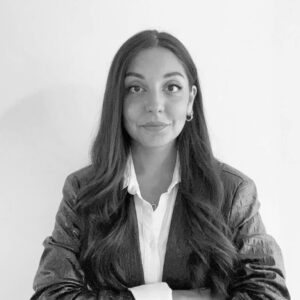 Associate
Administration Assistant
Main area of expertise: Administration
Bachelor of Fashion Design and Marketing (Koefia Academy, Rome)
Master of General Accounting and Business Administration (Life Learning School, Milan)
"I take pride in knowing that I help to keep ISINNOVA's administration and accounts in perfect order."
Giulia joined ISINNOVA in 2020.
Giulia supports ISINNOVA's accountancy and administration processes and assists in the management of relationships with external partners and suppliers.
She enjoys helping to ensure everything is properly organised and dealt with efficiently.
Giulia's favourite book is "The Truth About the Harry Quebert Affair", by Joël Dicker.
Speaks: Italian, English