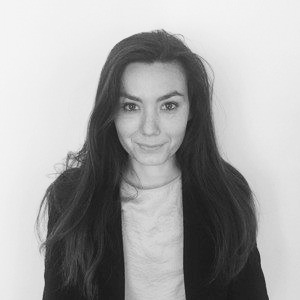 Associate
Junior Researcher
Main area of expertise: Economics
Bachelor of Science – International Development and Cooperation (University of Bologna, Bologna) 
"The possibilities for humankind are endless. As a researcher, I'm passionate about devising ideas that help us to work in synergy with nature"
Giorgia joined ISINNOVA in 2019.
Giorgia conducts project management, macroeconomic and foresight research, evaluation and data analysis, as well as organising co-creative workshops.
During her tenure at ISINNOVA, Giorgia has notably worked on measurement and policies analyses on territorial quality of life in the Gorizia and Nova Gorica cross-border area.
Giorgia recently contributed as second author on a paper focusing on quality of life measurements and methodology for ESPON EGTC, which is due to be published this year.
Giorgia is inspired by the vastness of human possibilities, and passionate about helping to generate new ideas that encourage humankind to work in synergy with nature, sowing seeds for future generations.
"Those who plant dates don't reap dates".
Speaks: Italian, English, Spanish