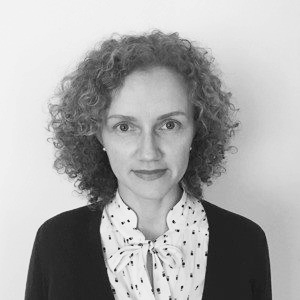 Associate
Junior Researcher
Main area of expertise: Public Policy, Foresight
Master of Public Policy (Central European University, Budapest)
"It is incredibly important that science is accessible to everyone, and technology can play a key role in that."
Svetlana joined ISINNOVA in 2019.
Svetlana is an experienced research and foresight consultant, specialised in the fields of global governance, new technologies and responsible innovation. Recently, Svetlana has lent her expertise to EU projects including TRIGGER, LIV_IN and STEERER.
Svetlana helps to drive activities that make science accessible, including conceptualising and moderating online workshops, foresight sessions and dialogues with industry experts; conducting interviews with academics and policymakers; and writing articles.
Svetlana was instrumental in conceiving and facilitating ISINNOVA's first online foresight workshops during the COVID-19 pandemic, and she continues to play a key role in helping to ensure integration of new technologies to support effective online collaborations in everyday business.
Publications authored by Svetlana include "Information exchange under uncertainty: The case of unconventional gas development in the United Kingdom".
Svetlana was born in a tiny village in Urmaevo, Russia, and she enjoys listening to classical music, particularly Rachmaninov.
Speaks: Russian, English, Italian, Chuvash